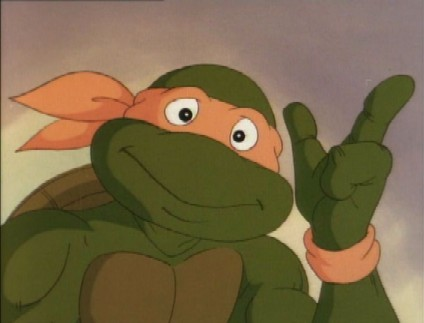 Today, my friend Maruška and me had a birthday party with our old friends from high school and look what our incredible Maja baked for us.
She's the new Michelangelo.
It's been a few hours since we butchered it with a knife and ate it (such a shame) but I'm still as excited as I was when I saw it for the first time. This is the best thing ever! Who needs anything when they have friends right?
Dnes sme s kamarátkou Maruškou oslavovali naše narodeniny s našou partiou zo strednej a pozrite, čo nám Maja napiekla:
Normálny Michelangelo je to.
Je tomu už pár hodín, čo sme ju zlikvidovali nožom a zjedli (taká škoda), ale ja sa ešte stále radujem ako keď som ju prvýkrát videla. Najlepší deň na svete! Čo môže človeku chýbať keď má priateľov, nie?