The popular campaign against domestic violence claims: every fifth woman is subjected to physical violence. And every other man.
Ako hovorí známa kampaň v boji proti domácemu násiliu: každá piata žena je týraná. A každý druhý muž.
After the amazing experience of watching
Castaway on the Moon
I decided to found out a little more about non-Hollywood cinema and I heard Korean films are very good. I read a lot about
My Sassy Girl
about how hilarious it is and how elaborate is the plot and psychological image of characters so I was pretty hyped to see it. However, it didn't live up to my expectations. Maybe I wasn't careful enough to pay attention and look for all the connection in the plot and, therefore, I missed something, but it just didn't do it for me. If you're a fan feel free to explain the charm.
Nevertheless, I don't consider it wasted time and I'm gonna point out both, the things I like and those I didn't like as well. I'm gonna start with the negatives to end with positives.
A guy, whose name I'm lazy to look for and which is practically unpronounceable for non-Asians, meets a girls on the subway. He tells us that she is exactly his type, which was hilarious for me as sometimes I feel like Asians are....ehm..rather similar... I know it sounds stupid and probably even racist so forget I said anything. Truth is that strangers seem similar very often no matter what race they are. Or maybe it's only my problem, maybe I should start wearing glasses.
Moving on. She's drunk as a skunk and the people in subway assumes that she's his girlfriend because she mumbles ''darling'' and then passes out on the subway floor. As the guy is goody two shoes he takes her to a motel room so she wouldn't lie on a bench like a hobo. The next morning we find out that she's much nicer unconscious.
Thanks, man. Also get a helmet!
I didn't actually find these scenes entertaining and seeing the guy following the girl around like a posse despite her behavior seemed very bizarre and alien to me. Considering this is a romantic comedy I'd say that it doesn't teach viewers well. Okay I'm so not the supporter of the art-needs-to-be-educating crap because no, it doesn't. Art for art's sake. However, the protagonist put up with all the crap she served him like her alcoholism, violence and parents (well...) and this was so incomprehensible to me. Because if you love a violent alcoholic, your love won't heal their oh-so-deep wound and made them better people.
Self-improvement? Bitch please.
However, there was a very nice message included too because the girl, believe it or not, did one big smart and considerate thing. She realized she's too immature to date the dumb nice guy and broke up with him. Realizing one's own deficiency and having enough respect for the others are sadly not common abilities among people. We all like to point out the flaws others have but fail to notice our own shortcoming believing we are perfect.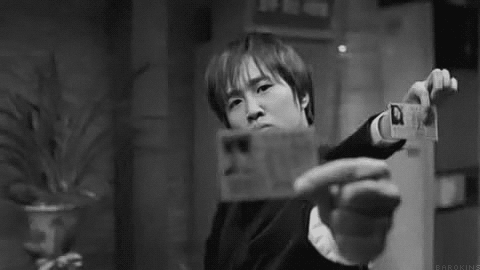 To sum it up, even though
My Sassy Girl
wasn't the fun I expected it brought some really good points when it comes to relationships. If you like alternative cinema, go for it!
(sassy - drzý, temperamentný, suverénny, šarmantný, pôvabný - vyberte si sami, lebo pre mňa dokonalý preklad neexistuje)
Po vynikajúcom zážitku z pozerania
Castaway on the Moon/Ostrovy menom Kim
som sa rozhodla pozisťovať si čosi viac o nehollywoodskej kinematografii a počula som, že kórejské filmy sú veľmi dobré. Veľa som
My Sassy Girl
, o tom aké je to vtipné a aká prepracovaná je záplatka a psychologické profily postáv, takže som sa na to celkom tešila. No aby som bola úprimná, film nesplnil moje očakávania. Možnože som nebola dostatočne pozorná a nehľadala som všetky spojitosti v príbehu a preto mi čosi dôležité ušlo, ale akosi ma to až tak neoslovilo. Ale ak sa považujete za fanúšika, kľudne mi vysvetlite v čom spočíva šarm filmu.
Niežeby som to zase považovala za stratený čas, to nie. Poviem, čo sa mi páčilo aj nepáčilo. Začnem s negatívami, aby som to pozitívne ukončila.
Chlapík, ktorého meno som lenivá si vyhľadať a aj tak je pre väčšinu neaziatov nevysloviteľné, stretne v metre dievča. Povie nám, že je to presne jeho typ, čo sa mi zdalo trošku smiešne, pretože my neaziati máme pocit, že....aziati sú vo všeobecnosti akísi podobní.Viem, že to asi vyznelo trošku blbo a možno aj rasisticky, takže rýchlo zabudnite, že som vôbec niečo povedala. Pravda je, že neznámi ľudia sa nám často zdajú podobní, nezávisle na ich rase. Ale je to môj problém, lebo nenosím okuliare.
Poďme ďalej. Slečna je nakašu (spolu alebo oddelene? Mám napísať do Jazykovedného ústavu Ľudovíta Štúra? Nechce sa mi.) a spolucestujúci v metre si automatiky myslia, že je to protagonistova frajerka, keďže pred odpadnutím smerom k nemu zamrmle "miláčik". Hrdina má dobré srdce a nechce ju tam nechať a tak ju na chrbte odnesie do motelu. Nasledujúce ráno zistíme, že slečna je príjemnejšia v bezvedomí...
Dík, vole. A kúp si helmu!
Akosi mi tieto scény nepripadali až také zábavné a to, že ju hlavnú hrdina všade poslušne nasledoval napriek jej správaniu sa mi zdalo bizarné a nepochopiteľné. Vzhľadom na to, že toto je romantická komédia by som povedala, že asi veľa divákov o láske nenaučí. Jasné, že nie som zástanca názoru, že umenie má vychovávať, pretože to predsa nie je pravda. Zmyslom umenia je umenie. Lenže hrdina (to slovo v tomto kontexte vyznieva trošku nevhodne) s úplnou samozrejmosťou toleruje slečnin alkoholizmus, násilie a rodičov (ehm...) a to sa mi zdalo úplne nereálne. Pretože keď ľúbite násilníckeho alkoholika, vaša láska ich magicky nevylieči a nepremení na dobrých ľudí.
"Chceš zomrieť?"
Pracovať na sebe? Cha!
No film obsahoval aj inteligentné posolstvo, pretože dievča, verte alebo nie, urobilo jednu múdru a ohľaduplnú vec. Uvedomila si, že nie je zrelá na randenie s tým blbým milým chlapcom a rozišla sa s ním. Uvedomiť si vlastné nedostatky a mať dostatok rešpektu k ostatným bohužiaľ nie sú v spoločnosti rozšírené schopnosti. Radi poukazujeme na chyby ostatných, ale svoje vlastné si málo kedy všimneme vo viere, že je predsa dokonalí.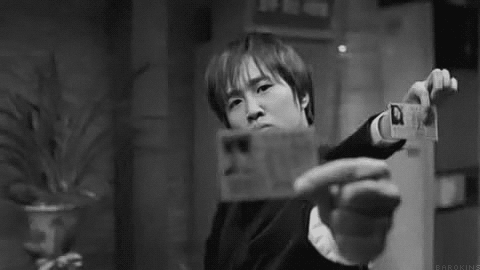 Aby som zhrnula, aj keď film My Sassy Girl nebol taká zábava, ako som očakávala, prišiel s niečím na zamyslenie, keď ich o vzťahy. Navyše, ak máte radi alternatívne kino, neváhajte!