Harry stepped back and shot the Slytherins his best lethal glare. "Now go away or I will just keep making your existence more and more surreal until you do." The expression of sheer bafflement on the Slytherin's face was a look of art.
Harry urobil krok dozadu a zabodol do študentov Slizolínu smrtiaci pohľad. "A teraz choďte preč inak začnem robiť vaše životy viac a viac surealistické, kým ma neposlúchnete." Číry šok na slizolínskych tvárach bol pohľad, ktorý stál za to.
Since it's summer and I'm travelling and enjoying holiday it's hard for me to find the time to write but I'm doing what I can. From autumn on I should function as usual.
A long time ago when I was waiting for another book from the Potter series I was browsing the internet and I found fanfiction stories (they are stories related to films, TV series, books and other existing works only they are written by fans). I didn't have any special expectations but it didn't help me a bit anyway. One of the most upsetting things about fanfiction is that the fans, who should know the characters, make them say and do things they'd never do. The term is OOC (out of character). One learns by making mistakes and I learned that fanfiction is bad and under no circumstances one should start reading it.
And now I'm here to tell you it's not completely absolutely true and anything's possible and OOC can be mind-blowingly good.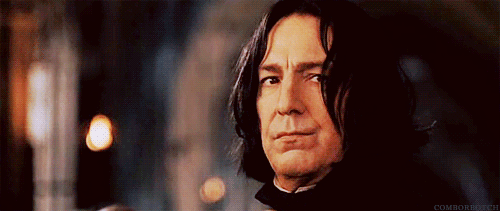 You don't believe me, do you?
While most of fanfiction is apparently written by 15 year olds with neither talent nor self-reflection,
Harry Potter and the Methods of Rationality
is written by Eliezer Yudkowsky, a 36 year old American researcher in the field of artificial intelligence, which is, undoubtedly, a very good sign. His version of the story has over 120 chapter and it took him several years to write it. It is available on the internet for free in various formats. If you wish you can listen to
audiobook
.
So what's going on? I'll let the author speak:
Something, somewhere, somewhen, must have happened differently...
PETUNIA EVANS married Michael Verres, a Professor of Biochemistry at Oxford.
HARRY JAMES POTTER-EVANS-VERRES grew up in a house filled to the brim with books. He once bit a math teacher who didn't know what a logarithm was. He's read Godel, Escher, Bach and Judgment Under Uncertainty: Heuristics and Biases and volume one of The Feynman Lectures on Physics. And despite what everyone who's met him seems to fear, he doesn't want to become the next Dark Lord. He was raised better than that. He wants to discover the laws of magic and become a god.
HERMIONE GRANGER is doing better than him in every class except broomstick riding.
DRACO MALFOY is exactly what you would expect an eleven-year-old boy to be like if Darth Vader were his doting father.
PROFESSOR QUIRRELL is living his lifelong dream of teaching Defense Against the Dark Arts, or as he prefers to call his class, Battle Magic. His students are all wondering what's going to go wrong with the Defense Professor this time.
DUMBLEDORE is either insane, or playing some vastly deeper game which involved setting fire to a chicken.
DEPUTY HEADMISTRESS MINERVA MCGONAGALL needs to go off somewhere private and scream for a while.
Presenting:
HARRY POTTER AND THE METHODS OF RATIONALITY
You ain't guessin' where this one's going.
It might go without saying but don't read this expecting Harry to be the same person as he's in the source material. Don't get upset wondering why an 11 year old thinks and acts completely unrealistically.
Harry Potter has under the influence of his adoptive father became a true scientist, who is hell bent on analyzing magic to pieces, master all the magical and scientific knowledge, discover much more and change the world. An ambitions 11 year old boy he is.
"World domination is such an ugly phrase. I prefer to call it world optimisation."This hilarious joke failed to reassure the witch giving him the Look of Doom."Wow," Harry said, as he realised that she was serious. "You really think that. You really think I'm planning to do something dangerous. Like that's the only reason anyone would ever buy a first-aid kit? Don't take this the wrong way, Professor McGonagall, but what sort of crazy children are you used to dealing with?""Gryffindors," spat Professor McGonagall, the word carrying a freight of bitterness and despair that fell like an eternal curse on all youthful enthusiasm and high spirits."Deputy Headmistress Professor Minerva McGonagall," Harry said, putting his hands sternly on his hips. "I am not going to be in Gryffindor -"At this point the Deputy Headmistress interjected something about how if he was she would figure out how to kill the hat.
The change in Harry Potter's character changes everything. In the original version he didn't seem to have that much personality and any of us could project ourselves into him and experience the world through his eyes.
The Methods of Rationality
is not written like that. Harry is a very special character, who drives the story and we are there to watch him and wonder what crazy shenanigans he'll do next. He's a pretty fascinating character from the very beginning and his Hogwarts time is much different from the day one when he gets sorted into one of the four houses.
"If you go to Ravenclaw or Slytherin, it will strengthen your coldness. If you go to Hufflepuff or Gryffindor, it will strengthen your warmth. THAT is something I care about a great deal, and it was what I wanted to talk to you about this whole time!" The Hat's thought was almost a whisper. "I cannot speak of the others to you - but do you think that you are the first potential Dark Lord to pass under my brim?""But I just wouldn't do that! Ever!""I know that I have heard that claim before."I am not Dark Lord material!"Yes, you are. You really, really are."Why? Just because I once thought it would be cool to have a legion of brainwashed followers chanting 'Hail the Dark Lord Harry'?And yet also, somehow, increasingly attractive. Part of his mind was already visualising the minions' uniforms.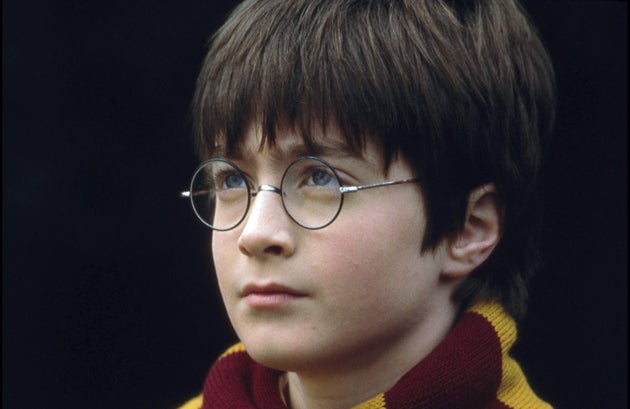 ''I'm not a psychopath, I'm just very creative.''
So who is this new Harry Potter? Is he evil? Or is he just misunderstood? Why is he friends with Draco Malfoy and professor Quirell, who in this version isn't a stuttering idiot with a silly turban. He makes everyone from Hermione to Dumbledore worried and they all keep asking themselves: What is his plan?
"You are not fooling me, Harry," said the old wizard; his face looked ancient now, and lined by more than years. "I know why you are truly asking that question. No, I do not read your mind, I do not have to, your hesitation gives you away! You seek the secret of the Dark Lord's immortality in order to use it for yourself!""Wrong! I want the secret of the Dark Lord's immortality in order to use it for everyone!"Albus Percival Wulfric Brian Dumbledore just stood there and stared at Harry with his mouth gaping open dumbly.(Harry awarded himself a tally mark for Monday, since he'd managed to blow someone's mind completely before the day was over.)"
We're slowly learning more and more about the enigmatic brain of Harry Potter but we learn a lot about other characters as well. Hermione (sorted to Ravenclaw, obviously) functions as Harry's angel, Quirell seems to be a shady presence using poor Harry for his own agenda, Dumbledore is crazier than a sack of cats, Draco shows bravery worth of true Gryffindor (he's still a Slytherin though) when he continues being Harry's personal project despite of uneasiness Harry causes him, Neville Hufflepuff is smarter than Neville Gryffindor and neither Ron nor Hagrid are a significant part of the story.
I haven't read all the 120 chapters so far so I don't know where this is going but I know that Harry must meet Voldemort, who sure has been upgraded as well. I'll keep reading and I can't wait to see how many more questions about the magic world will Harry bring up and how many scandals from his production will turn Hogwarts upside down. If you wanted to read more about
The Methods of Rationality
you can check my favourite site
TV Tropes
but be warned it contains spoilers so read the fanfic instead.
Kedže sú prázdniny som rozcestovaná a ťažko sa mi hľadá čas na písanie, ale robím, čo môžem. Od jesene by to všetko malo ísť tak ako doteraz.
Kedysi dávno, keď som čakala na ďalšiu knihu z potterovskej série, som na internete narazila na fanfiction (príbehy týkajúce sa rôznych filmov, kníh, seriálov a inej originálnej tvorby, ktoré sú napísané fanúšikmi). Nemala som nijaké mimoriadne očakávania, ale ani to mi nepomohlo. Jednou z tých najneznesiteľnejších vecí na fanfiction je, že fanúšikovia, ktorý by predsa mali svoje obľúbené postavy poznať, im dávajú do úst slová, ktoré by nikdy nepovedali a nútia ich robiť veci, ktoré by nikdy neurobili. Volá sa to OOC ("out of character" alebo "mimo charakteru"). Na chybách sa človek učí a ja som sa vtedy naučila, že fanfiction je zlá a že ju za žiadnych okolností nemám čítať.
No a teraz vám poviem, že to tak celkom neplatí, lebo aj motyka môže vystreliť a OOC môže byť ohromná sranda.
Zatiaľ čo väčšina fanfiction je evidentne napísaná 15 ročnými fanúšikmi, ktorí nemajú ani talent ani sebareflexiu,
Harry Potter a metódy racionality
je dielo Elieyera Yudkowskeho, 36 ročného amerického výskumníka v oblasti umelej inteligencie, čo je nepochybne dobrý znak. Jeho verzia príbehu má viac ako 120 kapitol a trvalo mu niekoľko rokov to celé dokončiť. Je k dispozícií zadarmo na internete v rôznych formátoch. Dokonca už vznikla aj audiokniha, ktorá je tiež
zadarmo online
. Hore je odkaz na anglický originál a
tu je český preklad
, ktorý ešte nie je hotový, lebo dielo je veľmi dlhé a o existencii českej či slovenskej audioknihy nič neviem.
Takže, čo sa tam deje? Nechám hovoriť autora (som lenivá a nechce sa mi v českej verzii hľadať použité citáty, tak ich preložím z brucha):
Niečo, niekde, niekedy sa muselo stať inak...

PETUNIA EVANS sa vydala za Michaela Verresa, profesora biochémie na Oxforde.

HARRY JAMES POTTER-EVANS-VERRES vyrastal v dome po strop preplnenom knihami. Raz uhryzol učiteľa matematiky, ktorý nevedel, čo je to logaritmus. Prečítal Godela, Eschera, Bacha a Rozhodovanie v neistote: Heuristika a predsudky a prvý zväzok Feynmanových prednášok o fyzike. Napriek tomu, že všetci, čo ho kedy stretli sa toho obávajú, on sám sa nechce stať ďalším Temným pánom. Vychovali ho na lepšie veci. Chce objaviť zákony mágie a stať sa bohom.

HERMIONA GRANGER je lepšia na každom predmete okrem jazdenia na metle.

DRACO MALFOY je presne taký, ako by ste čakali od 11 ročného chlapca, keby bol jeho starostlivým ockom Darth Vader.

PROFESOR QUIRRELL si žije svoj celoživotný sen ako učiteľ Obrany proti čiernej mágii alebo ako on nazýva svoj predmet Bojová mágia. Jeho žiaci rozmýšľajú, ako veľmi zle to s ich učiteľom skončí tentoraz.

DUMBLEDORE je buď šialený alebo hrá akúsi záhadnú hru, zahŕňajúcu podpáľovanie kurieniec.

ZÁSTUPKYŇA RIADITEĽA MINERVA MCGONAGALLOVÁ potrebuje byť chvíľu sama a z plých pľúč si zakričať.

Nech sa páči:

HARRY POTTER A METÓDY RACIONALITY

Neuhádnete kam to speje.
Možno vám to ani nemusím hovoriť, ale pre istotu: nečakajte, že Harry bude rovnaká osoba ako v pôvodnej sérii. Nedajte sa vyviesť z miery, pretože tento 11 ročný chlapec myslí a správa sa úplne nerealisticky.
Tak to je úplne mimo.
Harry Potter sa pod vplyvom svojho adoptívneho otca zmenil na dokonalého vedca, ktorý je rozhodnutý rozanalyzovať mágiu na kúsky, nahromadiť všetky magické aj vedecké poznatky, objaviť ešte mnohé ďalšie a zmeniť svet. Je to ambiciózny 11 ročný chlapec.
"Ovládnutie sveta znie tak škaredo. Ja by som to nazýval optimalizáciou." Tento parádny vtip na profesorku nezapôsobil a tá mu odpovedala apokalyptickým pohľadom. "Wow," povedal Harry, keď si uvedomil, že to myslí vážne. "Vy si to skutočne myslíte. Vy si skutočne myslíte, že plánujem niečo nebezpečné. To je podľa vás naozaj jediný dôvod na to, aby si niekto kupoval prenosnú lekárničku? Teda nechápte ma zle, profesorka, ale čo to za šialené deti máte pod dozorom?" "Chrabromil," profesorka vypľula to slovo s trpkosťou a zúfalstvom ako najtemnejšiu kliatbu, ktorá udusila každú štipku mladistvého entuziazmu a optimizmu. "Zástupkyňa riaditeľa Minerva McGonagallová," povedal sebavedomo Harry s rukami vbok. "Ja nebudem v Chrabromile -" Vtedy ho profesorka prerušila poznámkou v tom zmysle, že keby sa tam náhodou ocitol, tak bezpodmienečne vymyslí spôsob ako zabiť triediaci klobúk.
Zmena osobnosti Harryho Pottera mení všetko. V pôvodnej verzii sa nezdalo, že by mal nejakú výnimočnú osobnosť a hociktorý čitateľ si mohol predstavovať, že žije v jeho koži a zažíva magický svet prostredníctvom Harryho. V
Metódach racionality
to tak nie je. Harry je veľmi špecifická postava, ktorá príbeh vytvára a my ho len sledujeme rozmýšľajúc čo za šialenstvá vymyslí nabudúce. Je to fascinujúca postava už od samého začiatku a jeho obdobie na Rokforte je úplne iné od prvého dňa, kedy ho klobúk zaradí do jednej z fakúlt.
"Ak pôjdeš do Bystrohlavu alebo Slizolínu, povzbudí to v tebe akýsi chlad. Ak pôjdeš do Bifľomoru alebo Chrabromilu povzbudí to v tebe vrúcnosť. TO je niečo, na čom mi veľmi záleží a o tom sa chcem s tebou rozprávať už od začiatku!" Hlas klobúka zašepkal: "Nemôžem ti hovoriť o iných študentoch, ale naozaj si myslíš, že si jediný potenciálny temný pán, ktorému som sedel na hlave?" "Ale to by som ja nikdy neurobil! Nikdy!" "To som už tiež počul." "Ale ja nie som taký typ!" "Áno si. Naozaj, NAOZAJ si." "Prečo? Iba preto, že som sa raz zamyslel nad tým, aké by to bolo mať armádu stúpencov s vymytým mozgom spievajúc 'Sláva Temnému Pánovi Harrymu'?" No akosi ho táto predsava priťahovala čím ďalej, tým viac. Časť jeho mozgu už začala navrhovať uniformy poskokov.
Nie som psychopat. Som len veľmi kreatívny.
Takže kto je tento nový Harry Potter? Je zlý? Alebo je len nepochopený? Prečo sa priatelí s Dracom Malfoyom a profesorom Quirellom, ktorý v tejto verzii nie je koktajúci idiot s hlúpym turban. Harry robí každému od Hermiony po Dumbledora starosti a všetko sa pýtajú to isté: O čo mu vlastne ide?
"Mňa neoklameš, Harry," povedal starý čarodej. Jeho tvár vyzerala teraz oveľa staršie, akoby ošľahaná viac než len rokmi. "Viem prečo si mi dal tú otázku. Nie, nedokážem ti čítať myšlienky. Ani nemusím, lebo tvoje zaváhanie ťa prezradilo! Hľadáš tajomstvo nesmrteľnosti Temného Pána, aby si ho využil pre seba!" "Zle! Chcem poznať tajomstvo nesmrteľnosti Temného Pána, aby som ho využil pre každého!" Albus Percival Wulfric Brian Dumbledore tam iba stál a pozeral na Harry s ústami hlúpo otvorenými dokorán. (Harry si v duchu udelil dobrý bod za dnešok, lebo sa mu podarilo niekoho dočista ohromiť, kým išiel spať.)
Pomaly sa dozvedáme viac a viac o záhadnom mozgu Harryho Pottera, ale zistíme veľa aj o iných postavách. Hermiona (zaradená do Bystrohlavu, samozrejme) sa stane Harryho anjelom, Quirell je podozrivé indivíduum, ktoré zrejme zneužíva úbohého Harryho na svoje vlastné plány, Dumbledore je skutočný šialenec, Draco každý deň ukazuje odvahu hodnú skutočného chrabromilčana (aj keď je t stále slizolinčan), keď nepreruší spoluprácu s Harrym napriek svojim obavám (Harry si z neho spravil svoj projekt), Neville z Bifľomoru je neporovnateľne múdrejší ako Neville z Chrabromilu a ani Ron ani Hagrid nie sú podstatnými postavami príbehu.
Ešte som neprečítala všetkých tých 120 kapitol, takže neviem, kam to celé speje, ale viem, že Harry sa musí stretnúť s Voldemortom, ktorý bol isto tiež upgradnutý. Pokračujem v čítaní a neviem sa dočkať, koľko ďalších otázok o magickom svete Harryho napadne a koľko škandálov z jeho produkcie otrasie Rokfortom v základoch. Ak by ste si chceli prečítať viac o
Metódach racionality
po anglicky, pozrite si moju obľúbenú stránku
TV Tropes
, ale majte na pamäti, že je plná spoilerov, takže skôr odporúčam čítať fanfic.