LeFou: [singing] No one's slick as Gaston, no one's quick as Gaston
No one's neck is incredibly thick as Gaston
For there's no man in town half as manly
Perfect, a pure paragon
You can ask any Tom, Dick or Stanley
And they'll tell you whose team they prefer to be on!
Who plays darts like Gaston? Who breaks hearts like Gaston?
Who's much more the sum of his parts like Gaston?...
And his name's G-A-S-T... I believe there's another T... It just occurred to me that I'm illiterate and I've never actually had to spell it out loud before...
LeFou: [spievajúc] Nik nie je taký elegán ako Gaston, nik nie je taký rýchly ako Gaston
Nik nemá takú mocnú šiju ako Gaston,
Niet mužnejšieho muža v celom meste
Dokonalý, dokonalý vzor
Spýtaj sa každého Jana, Joža, Fera
A oni ti povedia s kým chcú byť v družine
Majster v kartách, lámač sŕdc
Ktorého meno je gé-á-es-té...a myslím, že je tam ešte jedno té... Práve mi došlo, že som analfabet a ešte nikdy ho to nehláskoval....
A friend of mine wanted to see the new take on
Beauty and the Beast
and asked me to come with her. I had nothing against it. I didn't expect anything groundbreaking even though it would be nice if the old-fashion story got modernized for this century. It wasn't much more modern than the classic Disney tales from 1991, however, it was okay to watch. I'd like to write about something that makes me more enthusiastic but since the film is in the theaters now I'm going to share my opinion anyway.
The story is pretty much the same as the original version. Belle lives with his father in a small town full of backward people. She's very smart and ambitious and reads tons of books. The others don't understand her. She's pretty and, therefore, catches eye of Gaston, an arrogant good-for-nothing with irresistible smooth talk abilities. Belle's naturally not interested. Her father makes elaborate music boxes and when he travels to remote market to sell it he gets to an old decrepit castle in the the Beast lives.
The Beast used to be a prince, an egoistic superficial dick of a prince, who had made one witch very angry so she turned him into a beast along with all his servants, who got turned into household appliances (What a bitchy witch! They surely didn't deserve to become pianos or candlesticks! Imagine a witch came to you and turned you inte a toaster because your boss is a dick). The curse has only one key: somebody must fall in love with the Beast before the petals on the magical rose fall.
The Beast considers Belle's father an intruder and imprisons him in the castle. Belle goes looking for her father and when she finds him, she takes his place in the cell and becomes the Beast's prisoner. Now there's clearly nothing in the way for Belle to fall in love with her callous disfigured captor with the history of treating people very badly and changing him with the power of love.
Let's talk about hings that war positive about the film. The visuals were beautiful. It might be too campy or childish for some but I thought that the creators did a great job transforming the typical Disney animation style to a non-animated film while keeping its lively atmosphere.
I liked
Emma Watson
as Belle. She seems to be playing variations on Hermione (bookish ambitious Belle with a brave heart...) ever since the end of Potter series, which isn't a bad thing. I liked Hermione and Emma grew up nicely.
Luke Evans
(appeared in Hobbit, for example) as entitled Gaston was a real treat. Sure his character's personality is pure human garbage but he plays it with such a zest end pride! This role was really tailor-made for him (or he was probably born to play such roles).
Now it's time for the problematic stuff. Well, the whole premise of the story is old-fashioned. I hoped it would get modernized for the 3rd millennium but that didn't happen. Despite of Belle being a very intelligent and ambitious lady ("There must be more than this provincial life!") the protagonist doesn't really have any clear vision regarding her goals. I'm pretty sure she didn't criticized the village life because she wanted to end up living in a castle as a prince's wife but that's exactly what happened.
And wait there's more. After Belle becoming Beast's hostage she falls in love with him. In a world where we're trying to end violence on women this message has no place. But I guess the views are changing since abuse in Fifty Shades of Grey is considered a romance. The sick message is, however, disguised as "not judging a book by its cover", which is quite ridiculous. I'm a human and I myself have moments when I'm trying to distinguish between a pure prejudice and instinct that should be followed. Nevertheless, when someone takes your father hostage and then imprisons you the situation is not ambiguous. I know that it's just a story but there are such women and it's mostly the young inexperienced ones that are likely to get mixed up with terrible men hoping that their love will change their partners from a beast to a prince.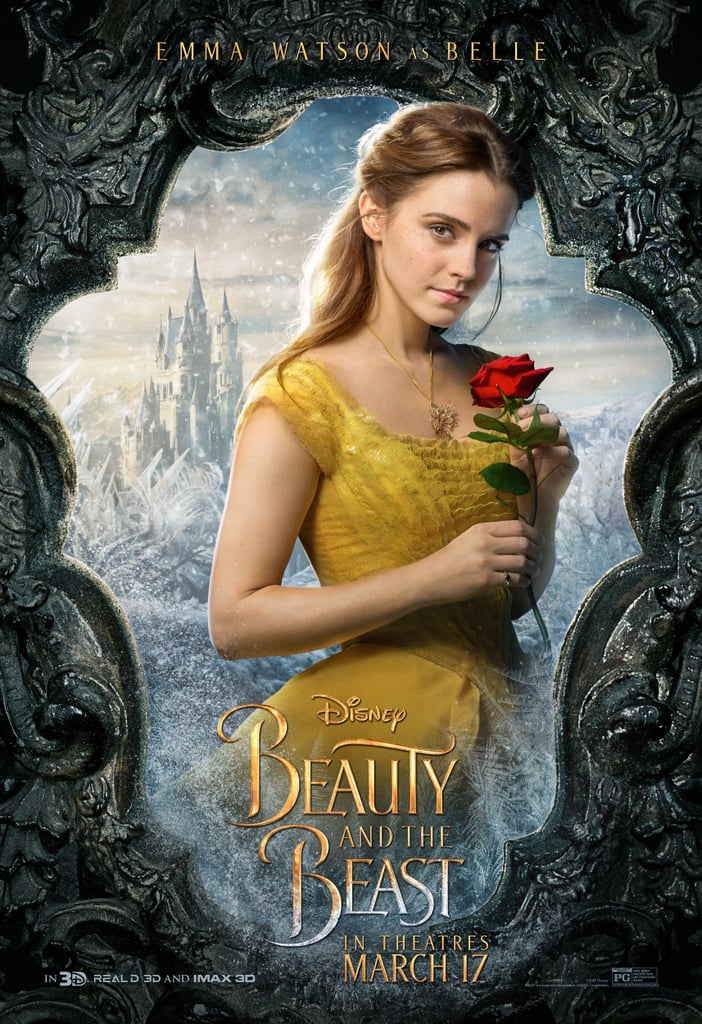 On a very superficial level the film was cute and the songs were lovely. But even though I have no plans to aggressively protest against the existence of men like those militant feminists, who roam free in the lands of myths and legends, I'm not hiding my disappointment from the missed opportunity because Disney decided to make the same film again. Was that even necessary?
Kamoška chcela vidieť novú verziu
Krásky a zvieraťa
a spýtala sa, či mám záujem. Nič som proti tomu nemala. Nečakala som nič prevratné, aj keď by bolo fajn, ak by táto obstarožná rozprávka dostala nový šat. Nuž nebola o nič modernejšia ako Disneyovka z 1991, ale nepozeralo sa na to zle. Radšej by som písala o niečom, čo ma viac oslovuje, ale tento film je v akurát kinách, takže vám poviem svoj názor.
Príbeh je v podstate rovnaký ako v pôvodnej verzii. Belle býva so svojím otcom v malom mestečku plnom zaostalých ľudí. Je veľmi inteligentná a ambiciózna a veľa číta. Ostatní jej nerozumejú. Belle je krásavica, takže upúta Gastona, arogantného naničhodníka s neodolateľnou schopnosťou každého ukecať. Belle ho prirodzene nechce. Jej otec vyrába komplikované hudobné skrinky a keď cestuje na trh, aby ich predal, dostane sa do starého zanedbaného zámku, v ktorom býva zviera.
Zviera bolo kedysi princom, egoistickým povrchným blbečkom. Raz jednu čarodejku nasral a tá ho premenila na zviera a jeho služobníctvo na domáce spotrebiče (Aká hnusova! Oni si predsa určite nezaslúžili prežiť zvyšok života ako piano či svietnik! Predstavte si, že by teraz prišla bosorka a premenila vás na toaster, lebo váš šéf je k....). Kliatba má jedno riešenie: niekto sa musí do Zvieraťa zamilovať, kým z čarovnej ruže opadne posledný lupeň.
Zviera považuje Bellinho otca za votrelca a tak ho uväzní v cele. Belle ho ide hľadať a keď ho nájde, tak sa s ním vymení a teda sa stane väžňom Zvieraťa ona. Teraz už nič nestojí v ceste tomu, aby sa Belle zamilovala do svojho bezcitného znetvoreného väzniteľa, ktorý sa doteraz ku všetkým správal otrasne. Sila lásky všetko prekoná!
Začnime najprv vecami, ktoré boli pozitívne. Vizuálna stránka, napríklad. Možno by si niekto myslel, že to bolo detinské alebo prehnané, ale podľa mňa tvorcovia urobili skvelú prácu, keď preniesli typický Disneyovský štýl na plátno hraného filmu a zároveň zachovali živú atmosféru.
Páčila sa mi
Emma Watson
v role Belle. Odkedy skončila potterovská sága príde Emma každú chvíľu s nejakou novou variáciou na Hermionu (ambiciózna knihomoľka s chrabrým srdcom...), ale to mi vôbec neprekáža. Hermionu som mala rada a z Emmy vyrástla fešanda.
Luke Evans
(ten sa, napríklad, objavil aj v Hobbitovi) ako namyslený Gaston bol parádny. Jasné, že jeho postava je ľudský odpad, ale on ju hrá s takou chuťou a hrdosťou! Táto rola je pre neho ako stvorená (alebo je on ako stvorený na podobné role).
Nuž a teraz sa tým problematickejším momentom nevyhneme. Celá hlavná myšlienka je zastaralá. Dúfala som, že ju nejako prerobia, aby sa hodila do tretieho tisícročia, ale to sa nestalo. Napriek tomu, že Belle je veľmi inteligentná a ambiciózna mladá žena (spieva, že "Musí predsa existovať niečo viac ako tento malomestský život!") nemá poriadnej predstavy o vlastnej budúcnosti. A som si istá, že nekritizovala život v malomeste preto, že by chcela bývať na zámku ako princova žena, čo je presne to, čo sa stane.
A to nie je všetko. Po tom, ako sa Belle stane rukojemníčkou, zaľúbi sa do Zvieraťa. V dnešnom svete sa snažíme ukončiť násilie na ženách a táto myšlienka s tým vôbec nekorešponduje. Ale názory sa evidentne už znova menia, keďže Päťdesiat odtieňov šedej (mimochodom neviete, či v slovenskej verzií preložili meno protagonistu ako Kristián Šedý. To by ma pobavilo.) sa považuje za romantiku. Zvrátená myšlienka je však zamaskovaná ako "Nesúď knihu podľa obalu", čo je nonsens. Aj ja som len človek a pravidelne mávam chvíľky, kedy sa márne snažím odlíšiť medzi hlúpym predsudkom a dôležitým inštinkom, ktorý treba poslúchať. No ale keď niekto uväzní člena vašej rodiny a potom aj vás, situácia je jasná. Viem, že je to len príbeh, ale aj skutočnosti existujú ženy, a hlavne mladé a neskúsené, ktoré sa dajú dohromady s hrozným chlapom, dúfajúc, že láska ho zmení z príšery na princa.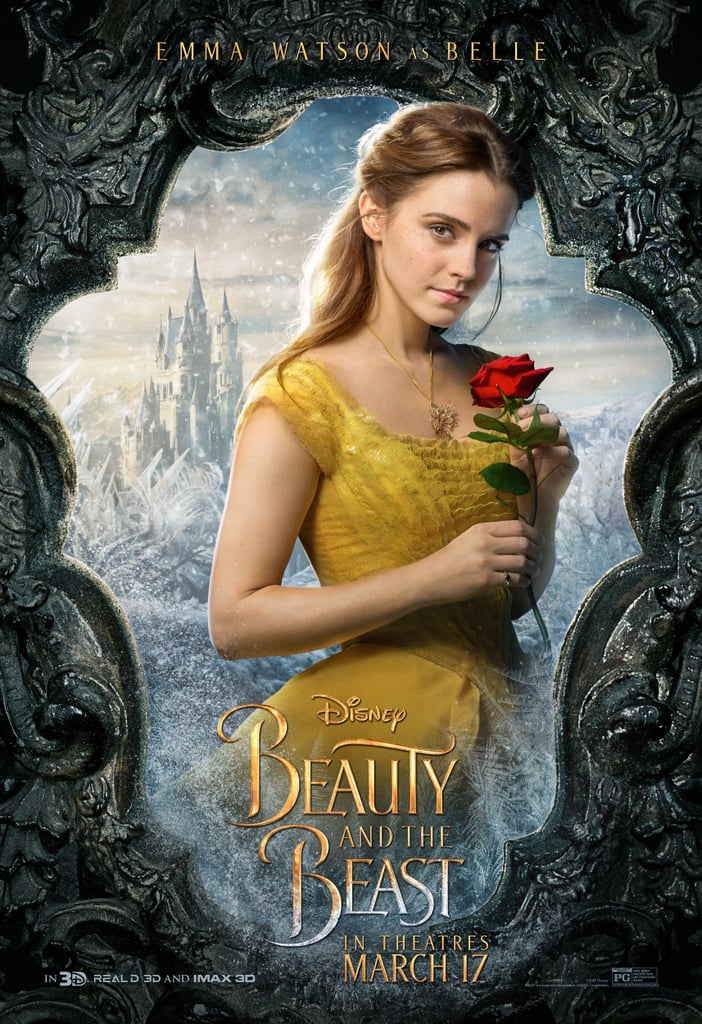 Na prvý pohľad bol film podarený a piesne tiež. No aj keď nemám v pláne agresívne protestovať proti existencii mužov ako to robia tie mýtické militantné feministky, ktoré blúdia v krajine mýtov a legiend, nebudem predsa skrývať sklamanie zo zahodenej príležitosti. Disney sa rozhodol urobiť presne ten istý film znova. Bol to treba?