Meanwhile in 25 years...
O 25 rokov...
It's revival time!
We're not living in the most original times, I guess. We're crazy after retro and vintage and revivals. We want to return to the times when everything used to be much more calm, cozy and simple. Or, like in the case of Twin Peaks, crazy, scary and weird.
I wrote about
Twin Peaks TV series
before so I'll give you just a short heads-up now. The series was created by
David Lynch
and Mark Frost and aired in early 90's. It was the first series of its kind. It offered everything: comedy, romance, suspense, action, mystery and it's small town characters had various background, occupation, priorities and age. People got hooked. The shops and offices closed because everybody went home to watch TV and speculate who killed the homecoming queen Laura Palmer. FBI agent Dale Cooper came to investigate the mysterious murder and got dragged not only to the country lifestyle but also to a supernatural place called Black Lodge where he met the murder victim, who uttered the magical words:
"Meanwhile in 25 years."
Which means: it's revival time!
According to my information there are 18 new episodes and I've seen 6 so far so there's a lot more I don't know but I'll just describe my thought and feelings regarding what I've seen until now.
The new plot goes like this: A school librarian Ruth Davenport is found murdered in her bed. The head belongs to her but the body under the sheets is clearly male. It's not as poetic and emotionally strong as the murder of 17 years old Laura Palmer 25 years ago but it's gruesome enough to get my attention. Furthermore, agent Cooper has been in The Black Lodge for those 25 years and his evil doppelganger now runs around doing perverse mischief with inbred minions.
Imagine: coming out of The Black Lodge after 25 years and finding out that Donald Trump is a president. I'd run to the closest curtains and wrapped them around me screaming: I WANT TO GO BACK! I WANT TO GO BACK!
What bothers me a bit is that there's not so much Twin Peaks anymore and many scenes and storylines are set in New York or South Dakota or wherever. I understand that supernatural evil has higher ambitions than conquering one small town but still.
Which famous actor is on the picture?
Moreover, I'd like to know more about the characters. The old ones, their kids and what's happened in the town in the past 25 years. The new season seems to be too preoccupied with the supernatural element. I liked the old episodes better because they were more balanced, in my opinion. I liked how fast and unexpectedly the series could change its mood. The real scenes were followed by the surreal ones, tragedy followed comedy, romance after horror and so on. Now we just watch weird stuff most of the time, which is more monotonous. However, from the fourth episode the series seems to be full of live in the good old Twin Peaks and meetings with our beloved old friends, something I enjoy the most.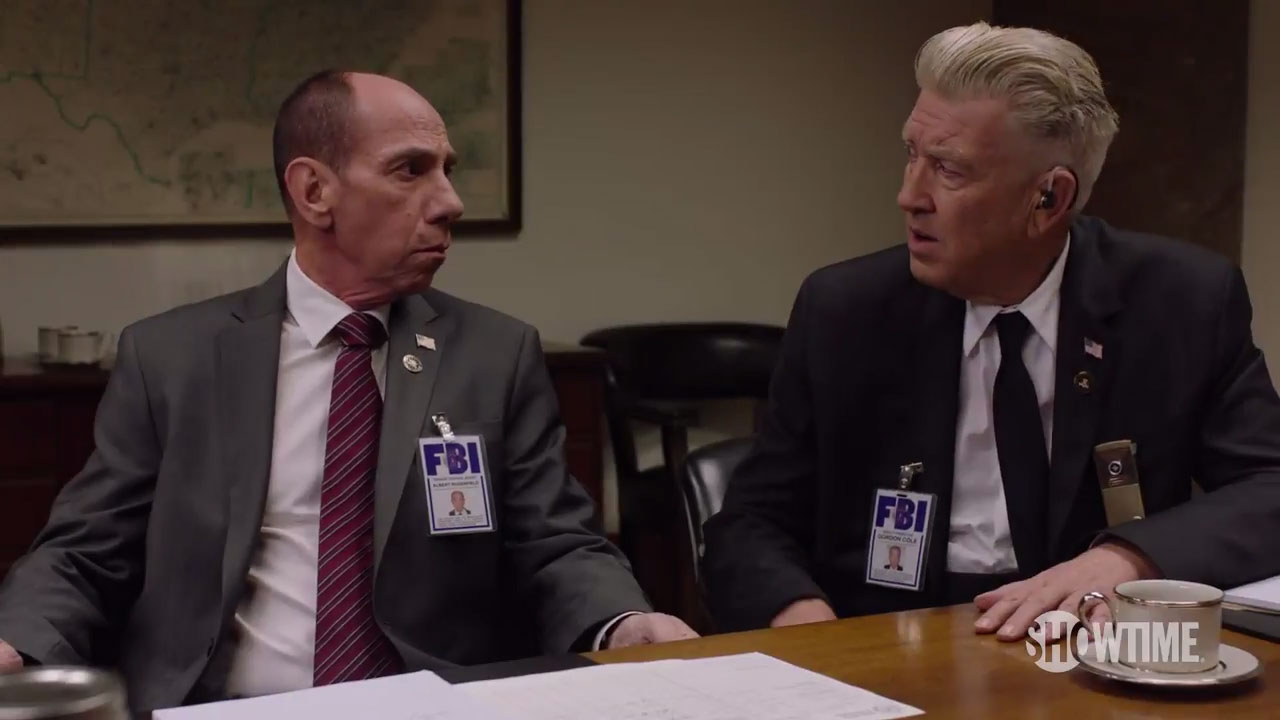 Twin Peaks is becoming more and more promising with each episode. The evil Cooper's doppelganger gets scarier with each scene so I forgave him the terrible fashion sense. There are some character choices I don't understand though. Do Andy and Lucy have Alzheimer now? Because it seems like that. How's Andy still a policeman? He's even less competent than before and he used to cry during performing his duties. Speaking of crying I don't really get why Bobby cried in the 5th episode. He's a policeman now, a development which I love - a bad boy getting his shit together is always nice to see - but what is it with Twin Peaks policemen and crying? Oh, Andy and Lucy gave birth to Michael Cera. I don't know why. I don't like that he's a well-known actor but he kind of fits right there in the weirdness of Twin Peaks.
Shelly has a daughter now. We don't know who the father is but she's Amanda Seyfried. I understand that decision but I'm not overly happy. I like the actress. She was great in
Mean Girls
and
Veronica Mars
but I'd prefer seeing new faces in
Twin Peaks
. I want to pretend it's all real. But it works in a way. When I saw the close-up on her druggie face It felt like watching the wild
Lilly Kane
in one of the VM flashbacks because her character was actually dead.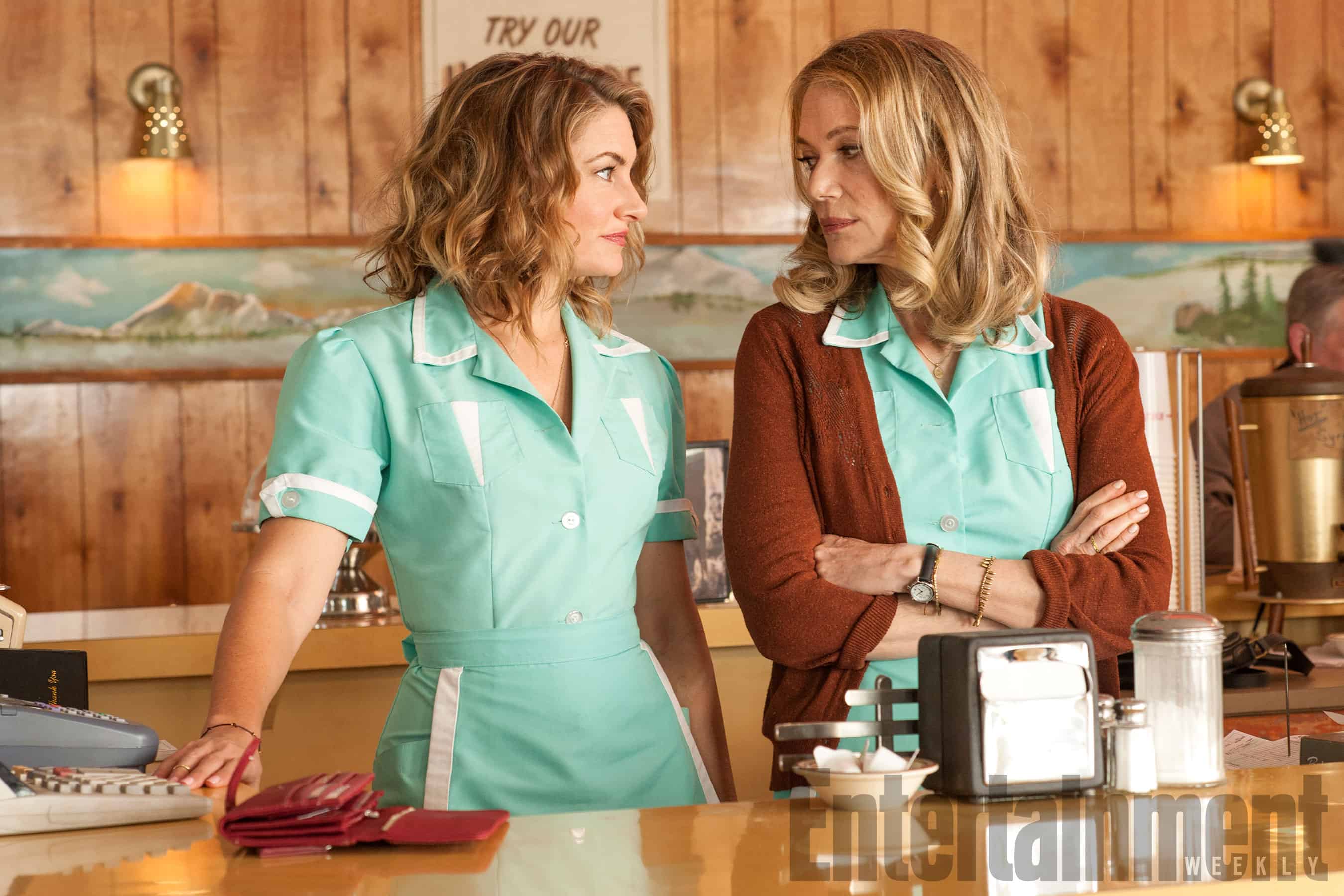 Sorry, Shelly, your child is as good as dead.
And, of course, there are a lot of scenes when you're left wondering what is happening. A talking electric tree with a chewing gum on it? Should I get a paper to write down all the clues given by the people from other place? And what's even going on here?
To sum it up, despite some negative points I'm hooked. I'll watch this season until the end and might write 1 or 2 more posts about it in the process. I recommend the series to everyone who's seen the old seasons and to those who haven't, I recommend watching the season 1 and 2 first because without this background it wouldn't be very rewarding. Everytime I hear the theme song it feels like home. Revivals are made for sentimental things like me, I guess:-)
Čas na revival!
Asi nežijeme v najoriginálnejšej dobre. Túžime po retre, vintage a návratoch do minulosti. Chceme sa vrátiť do časov, kedy bolo všetko pokojnejšie, útulnejšie a jednoduchšie. Alebo ako v prípade Twin Peaks, šialené, strašidelné a divné.
O tomto seriále som už dávnejšie písala
, tak teraz už len v stratke. Jeho tvorcovia boli
David Lynch
a Mark Frost a seriál sa vysielal v 90. rokoch. Bol to prvý seriál svojho druhu. Ponúkal všetko: komédiu, romantiku, napätie, akciu, záhady a postavy, bývajúce v malom mestečku pochádzali z rôznych pomerov, mali rôzne povolania, priority a vek. Diváci boli ako zhypnotizovaní. Obchody a úrady zatvárali, lebo všetci utekali domov sledovať telku a špekulovať kto zabil stredoškolskú hviezdu Lauru Palmer. Agent FBI Dale Cooper prichádza vyšetrovať vraždu a zamotá sa nielen do vidieckeho života, ale skončí uväznený v nadprirodzenom mieste medzi nebom a zemou, kde stretne obeť vraždy, ktorá vysloví tieto magické slová:
"Za 25 rokov."
Čo znamená, že je čas na revival!
Podľa mojich informácií vzniklo 18 nových epizód a ja som zatiaľ videla 6, takže je toho ešte dosť, čo som nevidela, ale aj tak opíšem svoje myšlienky a pocity z toho, čo som videla.
Nová zápletka je nasledovná: Školskú knihovníčku Ruth Davenport nájdu zavraždenú vo vlastnej posteli. Hlava patrí jej, ale telo pod perinou je evidentne mužské. Nie je to také poetické a emotívne ako vražda 17 ročnej Laury Palmer pred 25 rokmi, ale je to dosť nechutné, ale som tomu venovala pozornosť. Navyše, agent Cooper bol celých tých 25 rokov uväznený na mieste, ktoré do češtiny tuším preložili ako Černý vigvam a jeho zlý dvojník teraz behá po svete, robiac perverznosti so svojimi incestnými posluhovačmi.
"Ver mi, vonku je to horšie."
Predstavte si: výjsť po 25 rokoch do sveta a zistiť, že prezidentnom USA je Donald Trump. ja by som utekala naspäť do najbližšieho závesu, kričiac: CHCEM ÍSŤ SPÄŤ!

CHCEM ÍSŤ SPÄŤ!
Čo mi trošku vadí, je to, že v prvých 3 epizódach sme toho z Twin Peaks veľa nevideli, lebo veľa scén a dejových línií sa odohráva v New Yorku alebo Severnej Dakote. Chápem, že nadprirodzené zlo má vyššie ambície ako podrobiť si jedno malé mesto, ale aj tak.
Okrem toho by som sa rada dozvedela niečo viac o postavách. Pôvodných, ich deťoch a čo také sa udialo v meste za posledných 25 rokov. Nová séria sa zatiaľ dosť venovala nadprirodzeným častiam príbehu. Staršie časti sa mi páčili, lebo boli vyváženejšie, aspoň podľa môjho názoru. Páčilo sa mi ako rýchlo a nečakane seriál dokázal zmeniť atmosféru. Realistické scény sa striedali so surealistickými, tragédia nasledovala po komédii, romantika po horore a tak ďalej. Teraz len pozerám jednu divnú scénu za druhou, čo je trošku monotónne. No od štvrtej časti sa seriál začína viac zaoberať životom v Twin Peaks a stretnutia so starými priateľmi sú niečo, čo ma baví najviac.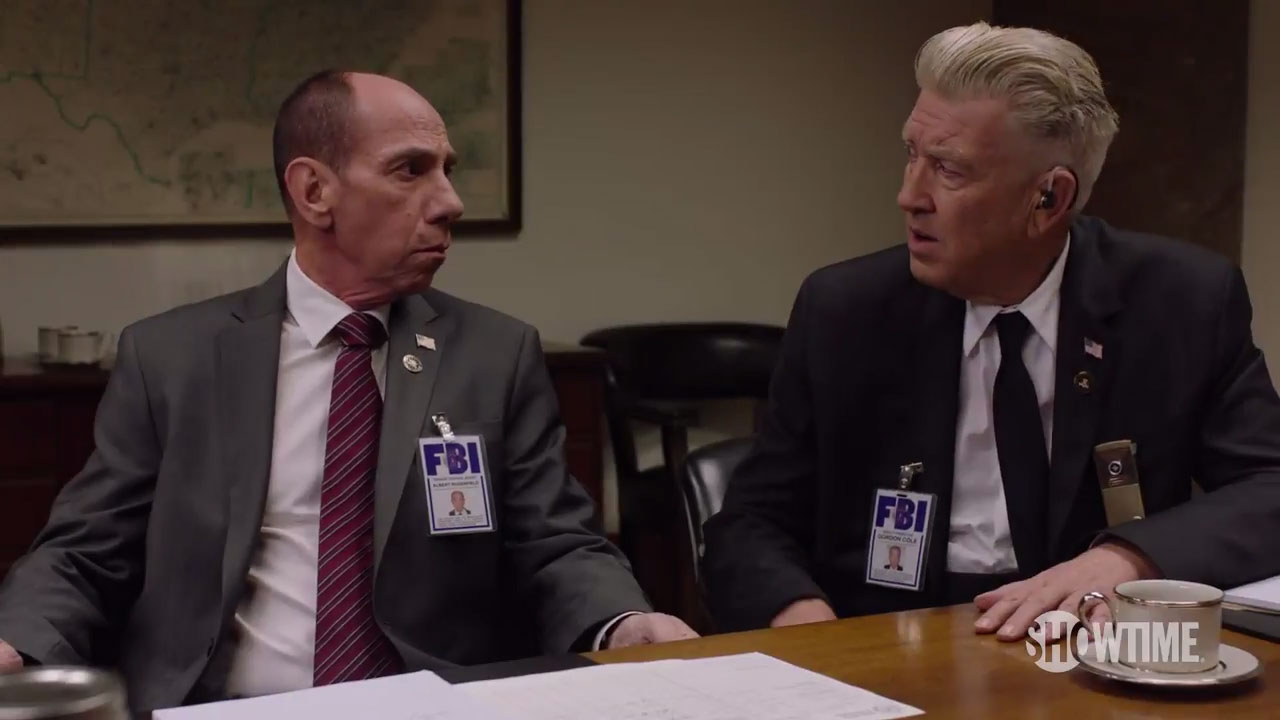 Twin Peaks vyzerá byť s každou epizódou sľubnejší. Cooperov zlý dvojník je v každej ďalšej scéne strašidelnejší, takže som mu už odpustila ten príšerný módny vkus. Niektoré postavy však nechápem. Majú Andy a Lucy Alzheimera? Pretože to tak vyzerá. Ako to, že je Andy stále policajt? Veď je ešte nekompetentnejší ako predtým a to zvykol plakať pri vykonávaní svojich povinností. Keď rozprávame o plakaní v uniforme, naozaj nepochopím prečo Bobby plakal v piatej časti. Veď je teraz policajt, a to sa mi naozaj strašne páči, že sa tento zlý chlapec spamätal, ale čo je to s tými uplakanými policajtami v Twin Peaks? Ou a Andy s Lucy spolu splodili Michaela Ceru. Neviem prečo. Nepáči sa mi, že tam hrá taký známy herec, ale v podstate tam pasuje.
Máte pár hodín?
Shelly má dcéru. Nevieme, kto je otcom, ale vieme, že je to Amanda Seyfried. Chápem prečo, ale nie som z toho nadšená. Tú herečku mám rada. V
Mean Girls
bola skvelá, rovnako ako vo
Veronice Mars.
V
Twin Peaks
by som však ocenila nové tváre. Chcem sa tváriť, že je to naozaj. Ale celkom to funguje. Keď som videla jej nadrogovaný výraz tváre, bolo to ako sledovať divokú
Lilly Kane
v jednom z flashbackov vo Veronice Mars, kde bola jej postava od začiatku mŕtva.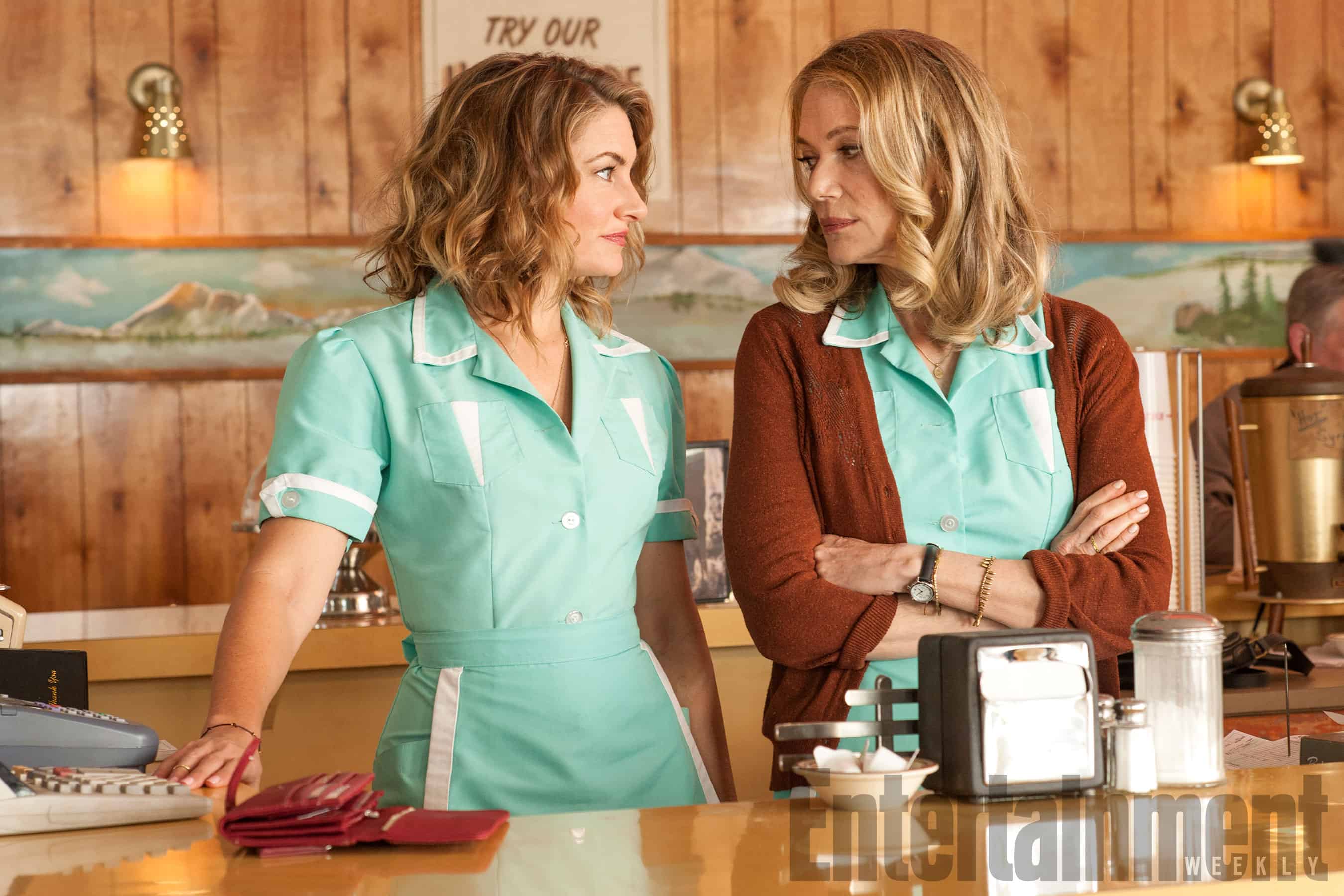 Shelly, Shelly, no po kom to asi tak má?
A samozrejme, že Twin Peaks ponúka veľa scén, kedy iba rozmýšlate nad tým, že čo sa to vlastne na tej obrazovke deje. Rozprávajú elektrický strom so žuvačkou? Mala by som si zobrať papier, aby som si zapísala všetky tie vodítka, ktoré nám povedali podivní ľudia v čiernom vigvame? A čo sa to tu vlastne deje?
Je mi voláko divno dneska.
Aby som to zhrnula, napriek námietkam som namotaná. Túto sériu si pozriem a možno o nej napíšem ešte tak 1 alebo 2 články. Seriál odporúčam každému, kto videl pôvodné dve série a tým, čo ich nevideli odporúčam, aby si ich pozreli, pretože bez nich sa nedá pochopiť, čo sa v novom Twin Peakse deje. Vždy, keď počujem znelku, cítim sa ako doma. Asi som sentimentálna stará vražda:-)